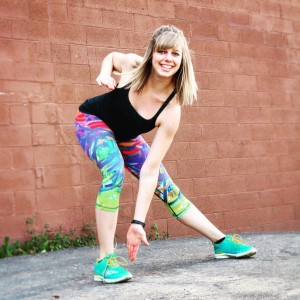 Hey Fitness Fanatics!
What does fitness mean to you? To me, fitness is so much more than being physically fit. First of all, fitness should be fun! I love my workouts and I look forward to them daily. Not only are they challenging, but they should also be enjoyable. How can you make fitness fun? Well, you definitely need to find you 'soul mate' workout–the one best suited for you! If you haven't found a workout yet that you absolutely love (and might even hate at the same time) you need to do some 'soul' searching! Try out a bunch of different fitness classes and formats and see what resonates with you the most! Once you find that 'soul mate' workout–you will not want to stop!
I discovered my 'soul mate workout when I was a freshman in college and began to teach Turbo Kick! I absolutely fell in love with the workout high I would get from doing this crazy fun cardio kickboxing class choreographed to awesome music! Since then, I have taken Muay Thai classes and teach a regular cardio kickboxing class at my studio as well. It's easy for me to see that kickboxing has since become one of my favorite workouts, not only to teach, but to do on my own time as well!
It is hard for me to choose my favorite though, because I also love yoga as well as all the other class formats I teach–Kettlebell AMPD, PiYo, Insanity, etc…At the end of the day, as long as I am sweating it up, listening to some awesome music, and usually working out with my fit family, I can crank out a super fun high intensity workout!
The point of this Fitness Fanatic section of the site is for you to explore my favorite fitness formats! Maybe you'll like them, maybe you won't, but at least you can say you tried! So why not, give them a shot! I hope you enjoy. Get after it!